Flex seal is a liquid coating used for just about any DIY project from spraying to sealing. So, can you paint over flex seal?
You can paint over some flex seal products, such as flex seal spray and glue. But, you can't paint over flex shot or liquid.
Is Flex Seal Paintable?
You can paint over some Flex seal products since they are designed to be basecoats. While you can't paint over some other products since they are designed to be the final coat (top coat).
You can paint over:
Flex Seal Spray
Flex Seal Glue
Flex Seal Paste
You can't paint over:
Flex Seal Tape (You can only use flex seal spray over it)
Flex Seal Liquid
Flex Seal Shot
Flex seal is an American brand that has a range of different sealants and coatings perfect for virtually any type of DIY task. The product is used for painting, sealing, repairing, and even gluing cracked or damaged materials together. It can even be used underwater.
However, you can only paint over a few of their products: flex seal spray, glue, and paste (after it has dried). These products are designed to be used for repair tasks so they are paintable.
For instance, Flex glue is a powerful adhesive paste that is used to join cracked materials together including window sills, concrete, and wall fittings. Also, flex spray is commonly used to paint over and cover roofs and extensions.
Since these products are largely used for repairs, they aren't usually left as the final coating on a material. They are designed to absorb paint.
However, some other products aren't paintable. For instance, Flex tape must be sealed with Flex spray before you can paint over it. While Flex seal liquid or shot are used to seal different materials, so they are designed to be the final coat. So, these products won't absorb paint.
Related Read: Flex Seal Dry Time
Types of Paint To Use
You can virtually use any type of paint over a paintable flex seal. However, here are the top choices you should use:
Urethane
Urethane paints are one of the best if you want to protect and waterproof a finish. If the flex seal is getting old and you want to protect it from scratches or damage and waterproof it, then applying a layer of urethane will do that. Urethane when dry forms a plastic-like layer that protects everything underneath it.
Acrylic Latex
Acrylic latex is a water-based paint that comes with different color choices. If you want to change the color of a surface, then you should use it. You can apply it with a paintbrush, just make sure to clean the surface first.
Zinsser
For outdoor surfaces, use Zinsser paint as it is one of best waterproof finishes. To make it even more durable, you can add a coat of Zinsser primer underneath it.
How To Paint Over Flex Seal?
To make this guide more helpful, we will divide it into two sections — paintable and not paintable Flex seal products. We will show you how to add a layer of paint to both types of products.
1. Paintable Flex Seal Products
Wipe The Surface With Tack Cloth – This helps to remove dirt, debris, and oils on the flex seal. If the sealer is filthy, wipe it with warm soapy water. Don't worry about water damage because all flex seal products are water-resistant.
Sand – This helps to buff or abrade the sealer a bit so the paint can bite into the material. 220-grit sandpaper is ideal for this task. Coarse and medium-grit sandpaper can remove the sealer and expose the material that was glued or repaired.
Remove Dust – After sanding, wipe or vacuum the sanded dust.
Apply Two Coats of Primer – Though you don't have to prime, doing so will help to improve paint adhesion. It's recommended to use a water-based primer.
Apply The Paint – Apply the paint based on the manufacturer's instructions.
2. Non-Paintable Flex Seal Products
Scrape It – Use a scraper or sharp object to remove the flex seal manually.
Roughen It up – Roughen up the seal by sanding it with medium-grit sandpaper (150-grit).
Even The Grain With Fine-Grit Sandpaper – After sanding with medium-grit sandpaper, use fine-grit sandpaper to smoothen the sealer.
Remove Dust – After sanding, vacuum or wipe off the dust.
Apply Two Coats of Primer – Use a water-based primer.
Apply The Paint – Apply the paint based on the manufacturer's instructions.
Should You Paint Over Non-Paintable Flex Seal?
You shouldn't apply paint over a non-paintable Flex seal as it can make the coating greasy or sticky. The coating won't dry and will remain tacky for several days until it falls off or becomes semi-slid. This is because non-paintable Flex seals have silicone compounds that make the coating waterproof.
Since the coating is waterproof and not just water-resistant, it doesn't allow any moisture (liquid or solid) to penetrate. Since paint is either oil or water-based, it will not penetrate the sealer and will not adhere to the material. Also, these sealers are glossy when dry. So, their glossy texture prevents the paint from penetrating their coating, so it won't stick.
Flex seal liquid is one of the strongest coatings. It is reinforced with silicone which makes it not only strong but heat, moisture, and weathering resistant too. The moisture-resistant qualities won't allow the paint to stick over this product.
To get a silicone product strong enough to seal virtually any material, manufacturers had to sacrifice paint adhesion. Being silicone-based Flex seal liquid is slick, glossy, and non-porous. The coating when applied produces a strong moisture-resistant film that doesn't allow any liquid (oil or water) to pass through or have good gripping.
Since paint is usually in liquid form, it can't penetrate it and won't stick. However, you can sand and prime the Flex seal liquid to create tiny pores (holes) in its coating so the paint can stick. But, the adhesion won't be as good.
Changing Color
To change the color of the Flex seal, use Flex seal color spray. The color spray is an aerosol sprayer that seals virtually any material with a colored paste. The spray comes in 12 colors so you have a broad range of choices.
Flex seal manufacturers know that some of their products aren't paintable. So they designed a product that allows you to change the color of those products.
To do so, just spray the Flex seal paint over the surface and it will stick. The sprayer will seal cracks and holes and add color to the surface. However, you should only use it for medium-sized cracks (holes). For large holes and cracks, use Flex seal glue or liquid. Then use the color spray to change their color.
Staining
You can't stain Flex seal products. This is because stains need to penetrate a surface deep to stick. And, since Flex seal products don't allow penetration, the stain won't stick over them.
Stains are more common with porous surfaces, such as wood. This is because the stain needs to penetrate the surface deep and fill the wood pores to stick. This is why they are usually chip-resistant. While coatings peel and chip off, stains will stay on since it is well soaked in the material.
But, since Flex seal products aren't porous and don't allow penetration, you shouldn't apply stain over them. If you do, the stain won't stick and will peel off the surface.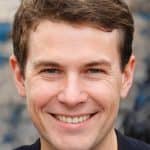 Tony is a professional painter and an author of DIY Geeks. Tony has completed over 1,000 painting projects for his clients. It's safe to say he knows what he Is talking about,