We cover everything that has to do with home improvement/repair. 
We help over 1 million people monthly with their DIY tasks through the blog and social media. Our goal is to help as many people as we can monthly.
AS SEEN ON (Media Highlights)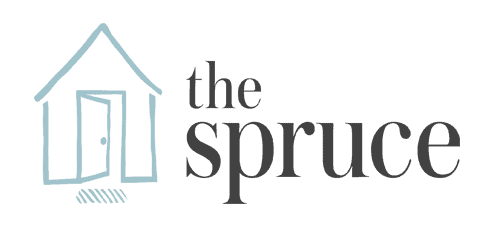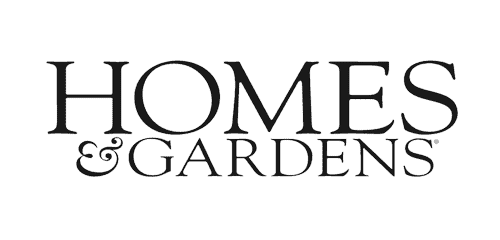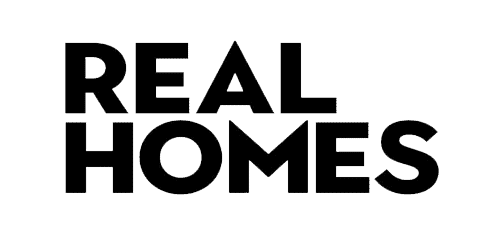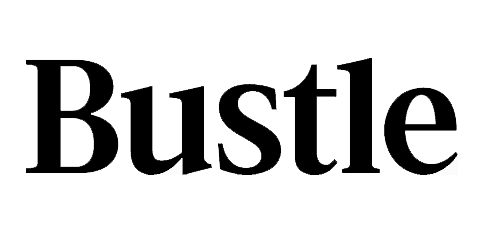 We would like to thank all the media outlets that have featured us and our work in their publications. We are grateful for the opportunity to share our expertise in DIY home repair with a wider audience.
Also, we would like to thank the online communities, blogs, forums, and users who have shared our articles, tips, and images across the web. Your support is truly appreciated.
We will share a few highlights that helped DIYGeeks become a respected authority in the DIY Home Repair space: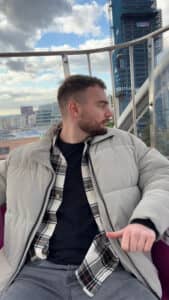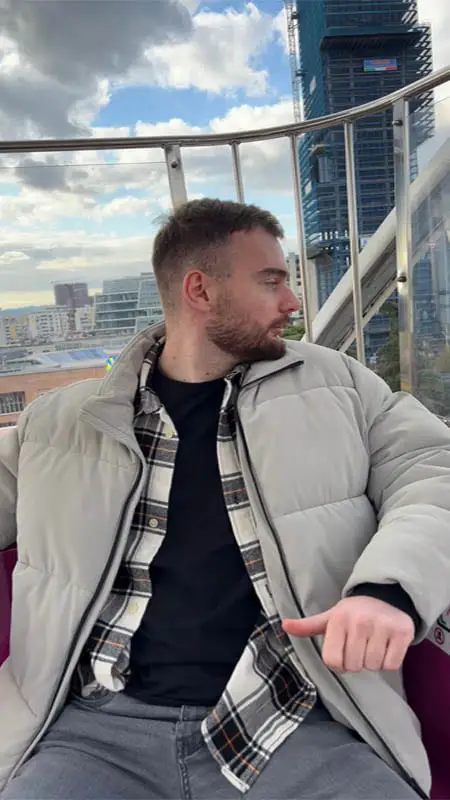 Eral Kadrija
Founder, CEO
Eral has a passion for home renovation and repair. Over the years, he has bought, renovated, and sold 7 old homes. Using his experience from different DIY projects he created DIYGeeks.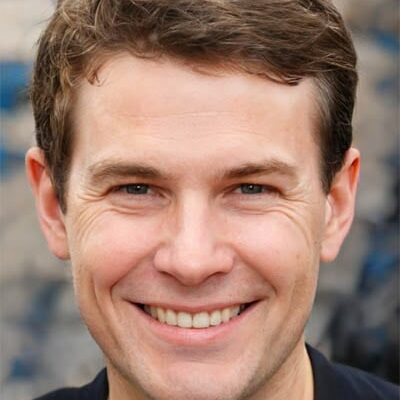 Tony Adams
Woodworker/Painter, Author
Tony has been working as a handyman for the last 25+ years. It's safe to say that he knows what he is talking about.
About DIYGeeks
Welcome to DIYGeeks, a source for all things related to DIY home repair and renovation. We are a team of home improvement enthusiasts and professionals who believe that with the right tools and knowledge, anyone can tackle a home repair project.
We are dedicated to providing informative and easy-to-follow articles for different DIY projects, including painting, flooring, woodworking, and much more. Whether you are a seasoned DIY looking to refresh your knowledge or a first-time home renovator, we've got you covered.
Our team includes professionals in the field (such as experienced woodworkers and painters), and we have completed everything from simple paint jobs to complex flooring installation/removal.
We also understand that not everyone has the same level of knowledge/experience or the same tools, which is why we offer a wide range of articles on different topics for beginners and experts. We aim to make our articles easy to read and include different custom animations or graphics that allow you to know exactly what to do.
So, whether you're looking to refresh your living room with a new coat of paint or install new hardwood floors, we're here to help. Browse our website, learn from our experts, and get inspired to tackle your next DIY home repair project.
Thank you for visiting DIYGeeks!
Creation Date:
DIYGeeks was created more than 10 years ago. However, we started publishing more articles and tips over the last 3 years.
Our History
We are DIY enthusiasts, painters, and flooring experts. We started doing handymen projects at a young age, over time we got enough experience and opened our own local handymen business called Tony Handyman Services.
Fast enough we realized that we can't help a lot of different at the same time, so we started DIYGeeks. DIYGeeks is a website that helps DIYers complete their own DIY projects without having to hire someone. We are mostly expertized in painting and flooring projects, but not limited to.
We started slow, we mostly replied to emails and used social media to share our content. Then, we started publishing a few articles per year and got lots of emails thanking us for the tips we gave. Soon enough we realized that we can help millions of people monthly with our website.
Now, our website has almost everything you need to know about DIY projects. You can think of DIYGeeks as a small DIY university where you can find and learn everything there's to learn about it.  From painting ceilings to painting laminate floors and everything in between.
How Do We Write Our Content?
We write our content by researching, completing (actually using the tips/tricks), and improving (adding/removing steps) different DIY projects. Our team has years of experience in the home improvement industry, so we use the knowledge and experience we have gotten over the years to write the articles.
We also make sure the content is visually appealing by adding unique animated images that help explain certain steps more effectively. The images are custom-made, meaning each image shows exactly what to do.
We aim to make our articles as detailed and easy to understand as possible so that anyone (pro or beginner) can follow along and complete the project.
We get daily emails from people who need help with their DIY projects -- if the same question is asked more than once, we write an article about it. If the question isn't asked enough, then we give the fix (answer) via email. If you need help with a painting project, don't hesitate to contact us.
Our Mission
Our mission is to help individuals to tackle home repair and renovation projects with confidence and success by providing informative and easy-to-follow articles. We believe that with the right tools and knowledge (provided by us), anyone can table a home repair project and complete it successfully.
Most of the local handymen or woodworkers have expensive quotes and fixing things around the house shouldn't be expensive. We want to inspire and help people to make their homes the way they want them to be without having to pay a lot of money to get it done.
Who is DIYGeeks For?
DIYGeeks is for anyone who is interested or needs help in DIY home repair and renovation projects. As mentioned before, whether you are an experienced DIYer or a first-time home renovator, we have got something to teach you.
DIYGeeks offers a wide range of articles and resources for different topics, including painting, flooring, woodworking, and more. Whether you want to refinish a small piece of furniture or paint your whole house, we have got you covered with our articles and custom graphics.