Vinyl is a popular flooring choice for homes and offices. But, can you use vinyl floors outdoors?
You can use vinyl planks outdoors but you must install them under a shade to protect them from weather elements that can fade and discolor them.
Also, you must use only waterproof vinyl planks outdoors because they have multiple layers and a rigid core that will protect the floor from rainfall and moisture.
Pros/Cons
Here are the pros and cons of whether you should install vinyl flooring outside or not:
Pros
Easy to clean and maintain, so stains and dirt can be removed.
Luxury vinyl plank is waterproof, so rainfall can't damage the planks.
An easy-to-do task.
It can be installed on any outdoor base, including concrete, tiles, and decks.
It can match or mimic any look, as it comes in different styles and colors.
Cons
It isn't durable, so putting items like rocking chairs over it will cause chips and scratches.
It will fade if exposed to UV rays from the sun.
Removing glued-down boards is difficult.
Types of Vinyl Flooring To Use Outside
You must only use waterproof vinyl floors outside because have multiple layers and a rigid core that repels moisture and water. Asides from being waterproof, the floor must be strong enough to handle the outside environment.
Here are the top choices:
Luxury Vinyl Planks
Luxury vinyl is known as the strongest type of vinyl flooring. Their planks are reinforced to handle heavy furniture and intense traffic without chipping or separating.
The planks have multiple layers of recycled PVC, vinyl resins, and wood fibers, making them impervious to water damage. This floor will be great outside your home, offering moisture resistance and weather protection.
Composite Vinyl Flooring
Composite vinyl flooring is made of vinyl resins, wood fibers, and stone plastic, making it durable enough to use outdoors.
Its complex makeup is why it is referred to as composite flooring. It is durable, water-resistant, and strong, which is why it's great for outdoor surfaces.
Luxury Vinyl Tile Flooring
You can use luxury vinyl tile flooring outdoors because it is designed to copy the attributes of a tiled floor, such as the hard texture and moisture resistance features. The luxury tile flooring is strong enough to be used outdoors and won't chip.
Note: You shouldn't use vinyl sheets or wraps outside they aren't strong enough to withstand weather elements and will get damaged quickly.
Glue Them
You must glue the vinyl planks outdoors to prevent them from separating and creating gaps. Gluing also helps them to be even and prevents moisture from getting underneath them.
For indoor surfaces, you don't need to glue them because vinyl is a floating floor arranged by assembling the planks without gluing.
However, for outdoor surfaces, you must glue the vinyl flooring. The vinyl flooring will shift, separate, and move if you don't. The heavyweight and outdoor elements will pressure the locking mechanisms and cause them to separate.
Also, gluing them prevents moisture, water, and dust from getting underneath the floor. If water gets under the floor, it will start to bubble up and will cause the locks to separate.
Types of Outdoor Surfaces You Can Use Vinyl Flooring:
Decks
You can install waterproof vinyl planks on a deck. But, they won't last long, because the deck surface is exposed to high-traffic, rainfall, and sunlight. Also, they are filled with rocking chairs, grills, and barbecues that can scar and damage the planks. So, vinyl flooring isn't the best choice for an outdoor deck.
Porches
You can use vinyl planks on outdoor porches because they are moisture-resistant and durable enough to cope with the traffic on the porch. Also, porches are usually covered and protected by a roof or shade, so the boards won't be exposed to weather elements as much.
Patios
You can use vinyl flooring for an outdoor patio. A covered patio will protect it from harsh weather that can damage it.
Note: You must use foam padding or rubber fitting on the boards before putting heavy furniture on them. A foam padding will prevent furniture from damaging the floor.
Walkways
You shouldn't install vinyl planks on walkways because they will be exposed to weather elements that can cause them to buckle, lift, wrap, and separate.
For walkways, it's best to use concrete as it can withstand traffic better.
Durability
Waterproof vinyl floors will last less than 10 years on outdoor surfaces because they will be exposed to weather elements outdoors that can damage them.
Vinyl isn't designed to be used outdoors. The floor is made from wood fibers and it's waterproof and durable enough for indoor surfaces, but not for outdoor surfaces. For a floor to withstand the outside conditions, it has to be weather resistant, and the vinyl floor isn't.
The most durable vinyl flooring for outdoor surfaces is the luxury vinyl, but even this floor won't last that long.
Protecting Vinyl Floors Outside:
To protect vinyl planks outdoors:
Only install them under a roofed or covered outdoor surface to shield them from rain.
Install a protective and waterproof mat over them.
Glue them to the subfloor.
Use rubber or foam padding under heavy furniture.
In rainy seasons, tape a waterproof sheet or nylon over them.
Wipe and clean them regularly.
Don't use corrosive cleaners like bleach.
Seal holes and gaps in the floor.
Final Words
You can use vinyl floors outdoors, but it won't last as long as other flooring options. It's best to use them under a roof or a covered outdoor surface to prevent them from weather elements.
The best type of vinyl flooring to use outdoors is luxury vinyl flooring.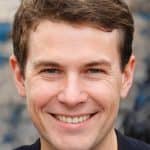 Tony is a professional painter and an author of DIY Geeks. Tony has completed over 1,000 painting projects for his clients. It's safe to say he knows what he Is talking about,